My prizes are here
My prizes are here, actually they came a long while ago, within a week infact. I've had a little issue moving the blog to my domain name and then the post all mixed up, it was a nightmare. Hopefully I have resolved it now by changing the dates on the post to change the order of my post.
Anyway as you can see from the pictures I got my prize, and it's pretty cool I must say. I've tried to take lots of pictures for you all. Remember I got this for FREE!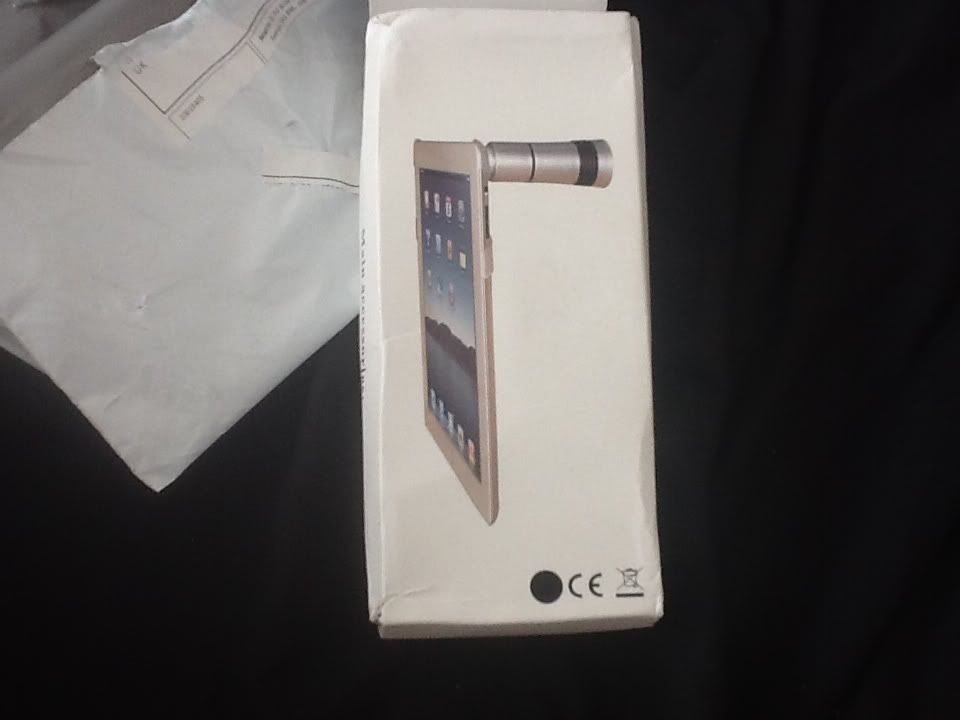 Here it is boxed up, how I recieved it.
Here is my FREE iPad telescope, it clips onto the back and gives me digital zoom and massively improves the distance on far away buildings etc.
Remember to get yours for free too, you must register to
Prizerebel
and follow my instructions above to get your first freebie.
Next up is a memory card reader and USb adapter also known as the camera connection kit. The one I found on amazon also comes with a handy stylus pen included. This is costing me just 600 points and I have already had plenty saved up since my last post. I will update again once this has arrived.
Come back again soon!